If Week 1's results were "incomplete," then Week 2 is show prep for the meat of the schedule. Conference games will begin in earnest this week. The biggest conference game on the slate will be at 3:30pm EST in Gainesville, Florida. The #1 ranked Alabama Crimson Tide will come calling on the #11 Florida Gators (you can watch the festivities on CBS). The non-conference games are still around, though, Auburn is at Penn State this week, and we have an old rivalry renewed with Nebraska at Oklahoma (not that it'll be much of a contest…).
Back to the topic at hand though, what did we learn in Week 2?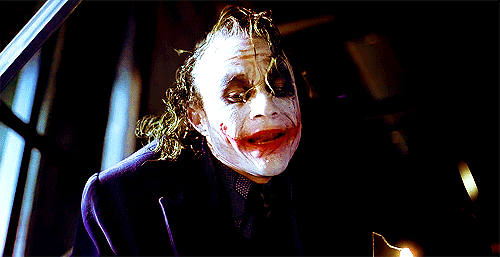 Texas @ Arkansas – So, you wanted to join the SEC did ya? That's gonna be your life. EVERY…SINGLE…WEEK
Kansas @ Coastal Carolina – LOL…Kansas
Mercer @ Alabama – Hey look, the Bears scored a couple.
UAB @ Georgia – Carson Beck has been QB2 all Fall, but Stetson Bennett gets the start. Seriously, what does Bennett have on Kirby Smart? Naked pictures or what?
Oregon @ Ohio State – They left a rubber ducky at midfield on the logo… Of course they did! Also, Oregon's O-Line is really, really good…and Ohio State's defense is really, really bad.
Texas A&M @ Colorado – This is the team that is supposed to challenge Bama? Better find some offense, boys.
Toledo @ Notre Dame – Irish won a close one at FSU last week… oh, wait…wait…there's more…hold on
Iowa @ Iowa State – We can stop talking about the Cyclones now. You can't get curb-stomped at home if you're gonna demand our attention.
Florida @ USF – the best player in the country is the Gators' backup QB. No joke. He's an evil combination of Cam Newton meets Ben Roethlisberger…and he's got a hammy.
Stanford @ USC – Clay Helton is gone…that didn't take long.
Utah @ BYU – Future BigXII teams looked pretty good this weekend. Not gon lie.
Appalachian State @ Miami – Hurricanes looked bad…really bad…and Sparty comes to town next week. 1-2 start isn't great, but they did catch that cat. So Manny's probably happy.
Illinois @ Virginia – Hey Nebraska, dude, y'all lost to this? Also, UVA might be good…
Pittsburgh @ Tennessee – Hail to Pitt! (more on this later)
Purdue @ UConn – UConn should just cancel the football program. No, I'm not kidding. Just kill it. You're a basketball school.
Georgia Southern @ FAU – Look at Willie Taggart go!
California @ TCU -Great game, was this on TV?
NC State @ Mississippi State – Wolfpack shut out USF 45-0 last week, must have left all that offense on the field.
Missouri @ Kentucky – Might have been the best game of the day. Kentucky will make people's lives interesting in the SEC East.
McNeese State @ LSU – The Tigers just don't look good at all. This game was 17-0 at half…uninspired performance, really.
Washington @ Michigan – Washington is bad. Michigan…meh
Jacksonville State @ FSU – Seminoles went from the best loss in program history to its worst loss in program history…in 6 days. …and then there's this:
Vanderbilt @ Colorado State – Commodores with the come-from-behind victory! That other Tennessee team didn't do so well
San Diego State @ Arizona – Wonder if that Tennessee writer is going to still have Arizona in her Top25.
Johnny Majors Classic
The NCAA and the football powers are a business. Its very big business, but every once in a while the schools do something very cool and actually remind us what the original intent of the sport was: to be collegial. It used to be that Football was an extracurricular activity that schools enjoyed as "friendly" competition. That was the case this week for the University of Pittsburgh and the University of Tennessee. Johnny Majors served as head coach of those two programs for a combined 23 years. In that time he won a national championship at Pitt, three SEC Championships at Tennessee, and was Coach of the Year four times.
When Coach Majors passed away in June 2020, the two schools decided to brand the previously scheduled game the "Johnny Majors Classic." This will be reciprocated when the Volunteers visit Heinz Field in 2022. The two Athletic Directors and school branding offices worked collaboratively to honor the late coach who was so instrumental for both programs.
Kudos to those two schools, great job.
Oh, the Panthers won 41-34.